Nothing beats Nathaniel's Buko Pandan Salad…..It is a good and healthy alternative for ice cream.
Nathaniel's Buko Pandan – Packaging
You can actually savor the taste of buko strips, right bite of jelly pandan and the creaminess of carabao's milk. It's quite difficult to imagine how something as simple as buko pandan could be so delectable.
It is best when frozen and the creaminess just melts in your mouth.
The verdict – heavenly!!!
===
Not even the lipozene fat burner can help me lose weight because of yummy foods around me.
===
Whole wide range of buko pandan and other Pampanga's deli and food are available at Nathaniel's Bake Shop:
The price is also reasonable:
Nathaniel's Bakeshop
• Km 69 Olongapo-Gapan Road, Dolores City, San Fernando Pampanga
• ITC Commercial Complex, Panay Avenue corner Timog Avenue, Quezon City, Philippines (Tel: 3321305)
Visit their fanpage in Facebook : Nathaniel's Bakeshop
Posted for: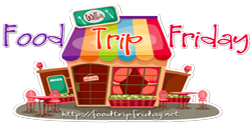 = = = = = =