Allow me to take a little breather from all the daily dramas of my life and let me enjoy a blog tyag that I bump around the Internet.  I just tweaked some of the categories.  You can also do the Google Image Search tag as your "blog filler"
This blog tag is called Google Image Search Blog Tag
Rules :
Answer the following questions by searching the answer in your GOOGLE SEARCH.
the age you will be next year

place you'd like to travel 
favorite place
favorite object
favorite food
favorite animal 
favorite color
town in which you were born
town in which you live
name of a past pet 
your present job
your screen name
your first name 
your middle name 
your last name 
bad habit of yours 
first job
your hobby or personal interest
favorite sweet treat
your plans for tomorrow
Remember, get your answer (image) from the first page only
last part of the tag is to : ENJOY, have FUN and CHILLAX from your usual blog dramas.
1. Your Age
My Age as of this writing
2. Place You'd Like to Travel
My Childhood Dream – Disneyland
  3. Favorite Place
SPA – I will die for a well deserved massage right now
 4. Favorite Object
My LAPTOP – I am a very ONLINE person, I need to check every once in a while and stay connected.
5. Favorite Food
6.Favorite Animal
7. Favorite Color
I Love the Color RED
8. Town in which you were born
Certified taga – Caloocan for 38 years until I moved in here in Bulacan last 2 years ago
9. Town in Which you Live
10. Name of a Past Pet
11. Your Present Job
I am a Senior Logistics Officer / Engineer by profession
12. Your Screen Name
Bwahahaha when I searched for Brown Pinay, looked what Ive got
13. Your First Name
My First Name is Maria Amor Cielo – look what Ive got, I so love it.  (In Spanish Amor means Love and Cielo means heaven)
14. Your Middle Name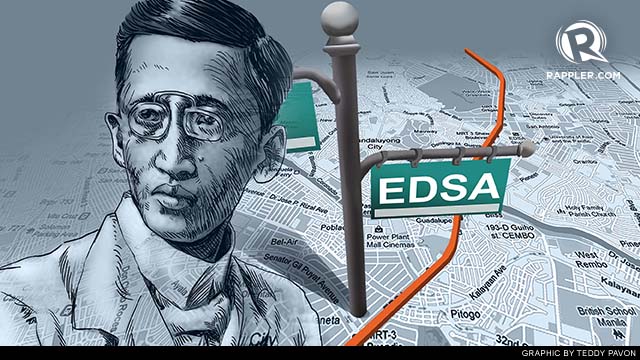 Yes it is EDSA, find out why
15. Your Last Name
16. Bad Habit of Yours
Nail Biting – specially if I am stressed – such a hard habit to break
17. first job
On my first job – I am hired as a kagalang galang na college instructor aka teacher aka professor sa computer subjects
18. sport you play 19. favorite sweet treat
I love the moisty texture and sweet taste of the classic Choco Brownies
20. Your Plans in the Future